Air Traffic Control
Beside reliability and interoperability the system costs become more and more important. With its remote antenna concept the RT-1000 offers an unequalled price-performance relation. This makes it applicable not only for big airports but also for smaller airfields.
Navigation

The classic QDM radio direction finder (RDF) supports the controller on the tower and guide aircrafts to the airport.
Unsere passenden Produkte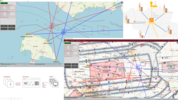 DF Commander MK2
Software for the control and monitoring of radio direction finding systems
Produkt ansehen
Radar Identification

The DF line is displayed on the radar screen and allows for identifying the target which is communicating via radio at the moment.
Unsere passenden Produkte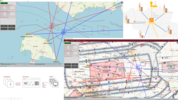 DF Commander MK2
Software for the control and monitoring of radio direction finding systems
Produkt ansehen